Blog
We keep you up to date on the most recent real estate news and events.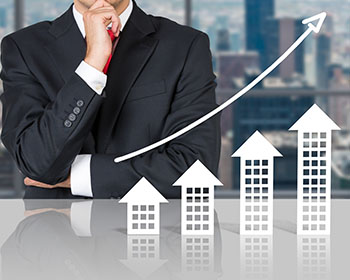 WHAT IS DRIVING THE CHANGE IN THE REAL ESTATE MARKET?
Life as we know has changed since 2020. The past couple of years have taught people tough lessons – from not taking anything for granted to investing time and energy into something they really want, the pandemic has clearly instilled renewed sensibilities in human beings. It is not surprising then that the real estate market too has seen plenty of changes. According to India's leading independent real estate services company's 2021 report, "Home ownership became an important prerogative for many since the pandemic. It not only offers a sense of security associated with physical assets but seems far more lucrative amid the volatility of other asset classes." Moreover, the overall cost of acquisition for properties went down amid the pandemic, and affordability of homes was at their all-time best because of developer discounts and offers, low interest rates, stamp duty cuts etc. As seen during the second half of 2022, investors are also gradually beginning to return to the real estate market once again. That is why despite the rising costs of construction and subsequent increase in prices, it is one of the best times for real estate. Secure investment With people looking for financial safety and security, buying property perhaps emerged as one of the topmost choices. Which clearly explains why the trend for window-shopping for property shifted towards real and serious buying. In Delhi-NCR itself, the residential market saw an upward trend with every quarter scaling a new high. According to the an IPC report, Q4 of 2021 ended with 12,721 newly launched units and 17,545 sales which is a 71 and 73 percent raise respectively from Q3. Now is the time The pandemic turned people's ideas of investment on its head and pushed them towards investing in property. Research is attributing this momentum in home sales to numerous factor including low home loan interest rates, attractive pricing and freebies by developers and homebuyers desire to own bigger and better homes. An online survey conducted by a real estate consultancy between July to Dec (2021) saw nearly 5,210 participants responding to it via different digital sources including email campaign, web link and messages had interesting findings. According to the survey, over 57 percent respondents chose real estate as the best asset class for Investment. In fact, votes favouring real estate as an asset class went up by 3% in the present survey – from 54% votes for real estate in H1 2021 to 57% in H2 2021. Clearly, despite the pandemic, home ownership has become a compelling reality for many including millennials as it offers a sense of security that physical assets provide. Moreover, a whopping 63% people changed their home-buying decisions post the pandemic – if they were previously undecided about buying a home they are looking to buy now. However, for another 30 per cent, COVID-19 did not affect their home-buying decisions and they will continue to buy a property as per their old plans. Only 5 per cent postponed their property buying plans for later while meagre 2% respondents have put their decision on hold amid the ongoing pandemic. Home Sweet Home The pandemic not only changed the way we lived but it also brought a new term in our daily life – work from home. A term, which probably was utopian sometime back, became part of daily life, sometimes even disliked. Even as the country went into a complete lockdown, homes were not just places to stay – they became your office, school, market, beauty parlour and a lot more. It isn't surprising then that over the past few years, home buyers are now looking at bigger spaces. According to a consultancy survey, the demand for an extra half bedroom house has increased post pandemic. The report says, 'Over 28% survey respondents now prefer to buy an extra half BHK amid work-from-home and e-schooling realities. Of these, a whopping 72% changed their preferences post Covid-19. Demand for bigger spaces went up post pandemic with all family members confined to their homes day and night. There was a growing need for an extra space - for parents to have a dedicated workspace or for children to attend online school. This has caused a change in consumer preferences.' Bespoke living Today's homebuyer is an aware and exposed one. What with search engines, social media et al, the buyer visualises what he/she wants. No wonder then that while apartments continue to be the most preferred property-type, residential plots too are generating people's interesting. According to the report, It emerged as the 2nd most preferred option in Tier 1 cities with 17% home seekers preferring it. In the Tier 2 & 3 cities, over 51% respondents voted in its favour, followed by Chennai (21%), Bangalore (18%) and Kolkata (16%). Some of the leading developers with plotted developments include DLF Ltd., Raheja Group, Godrej Properties, Century Real Estate, Puravankara's Provident Housing, Shriram Properties, Goel Ganga, TVH and Alpha Corp, among others. Similarly, even while ready-to-move-in homes continue to be the most preferred (for 32% respondents), there has been a dip in its preference (of 14%) since the Covid-19 1st wave levels. Over 31% buyers in MMR and Bengaluru optimistic about new launched projects. This could also signal the return of investors into these markets. Alternately, a major factor influencing this change could be that post-COVID, the new supply is largely dominated by branded developers and buyers considered it safe to buy from them. The Trident edge It is a market bustling with new-age technology, informed buyers with affordability. Moving with times, Trident Realty too has changed its outlook. After delivering successful mid-size projects, Trident is ready to spread its wings to large format projects. The market is rife with enthusiastic buyers, and company is keen to ride the wave. Our upcoming 200-acre township based project is all set to establish our name. Moreover, we are now moving towards changing the brick-and-mortar approach to the real estate. The idea is to create front-end apps for customers, brokers and integrating online payment option for the customer for the ease of payments. Idea is to become a technology enabled real estate development company.